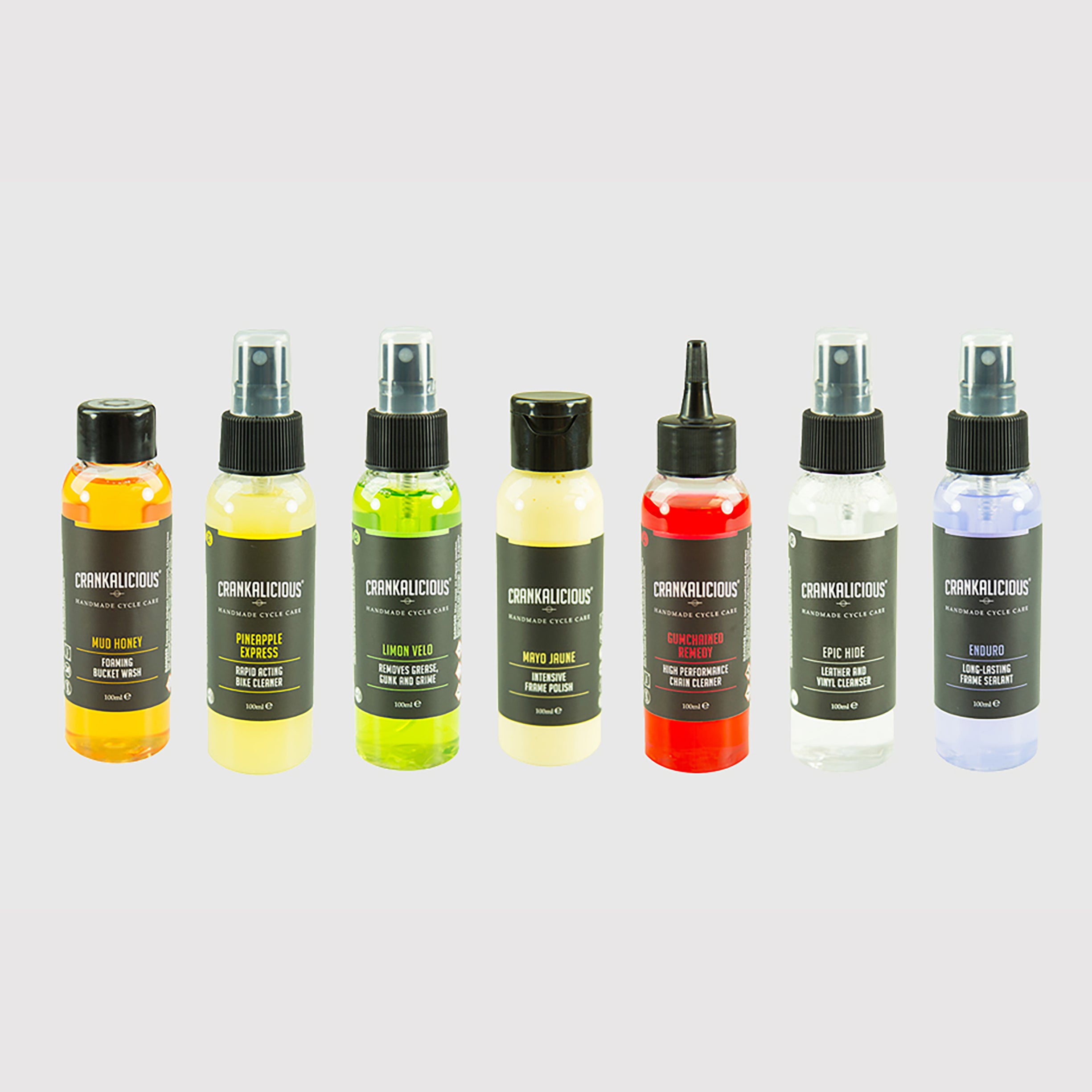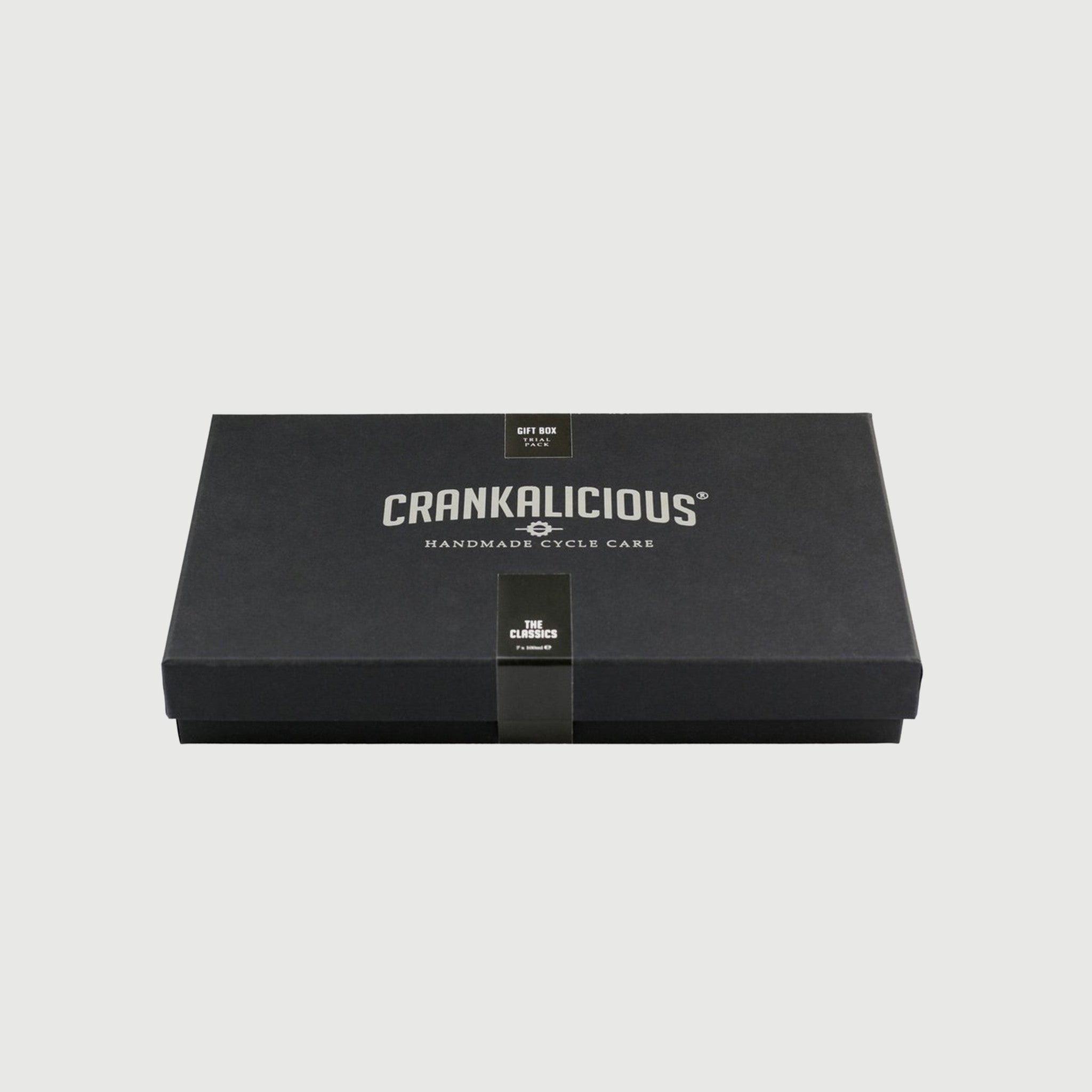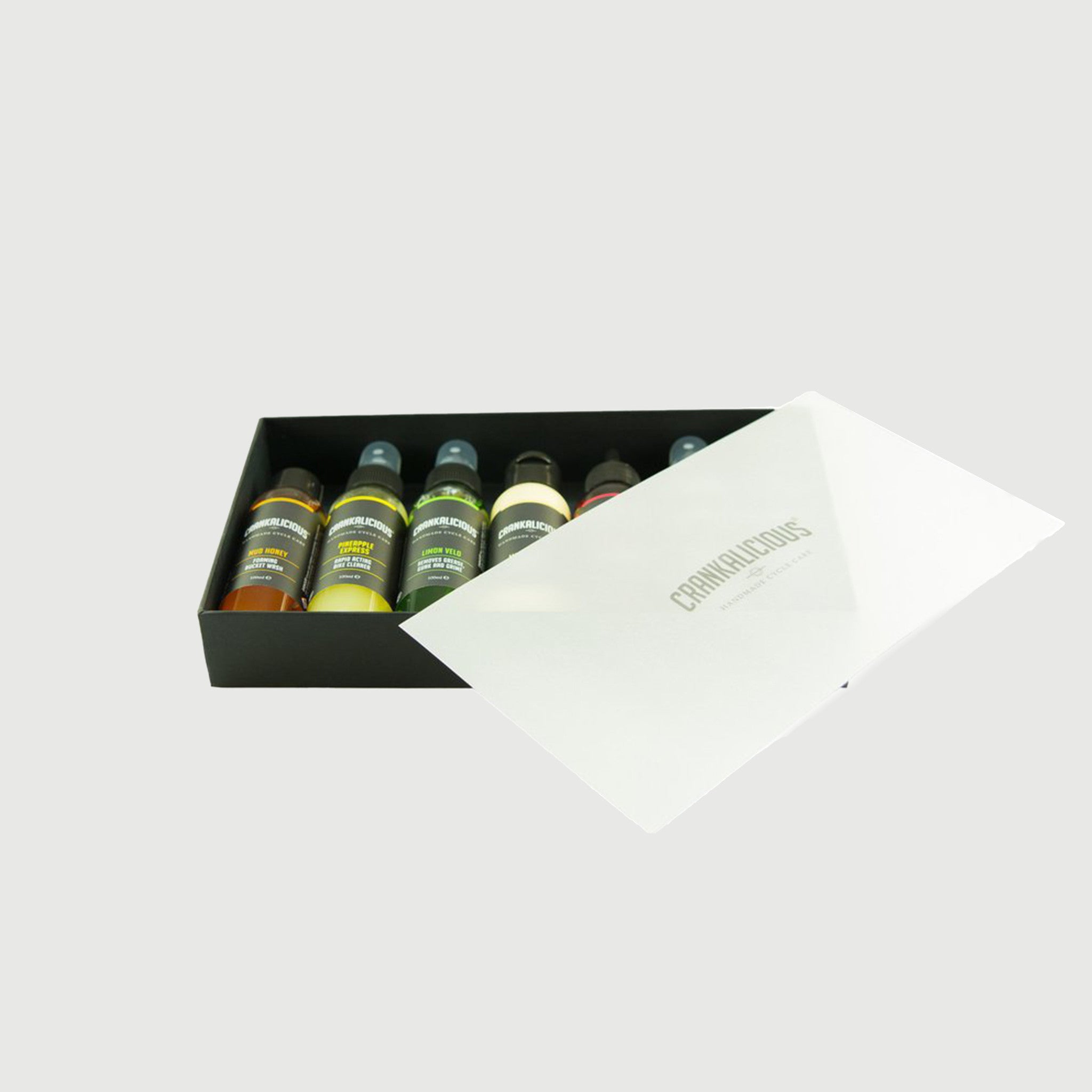 A selection of 100ml bottles in a foil-embossed gift box, containing seven of Crankalicious' 'classic' products. Offering a perfect introduction to cycle care, with all the stages and important elements of bike cleaning being covered. Whether sampling the range, or treating a lucky recipient, this Gift Box presents the products beautifully and offers a small saving over purchasing the products individually.
Contains:
1x Mud Honey - Foaming Bucket Wash (100ml)
1x Pineapple Express - Rapid Acting Bike Cleaner (100ml)
1x Limon Velo - Grease, Gunk and Grime Remover (100ml)
1x Mayo Jaune - Intensive Frame Polish (100ml)
1x Gumchained Remedy - High Performance Chain Cleaner (100ml)
1x Epic Hide - Leather and Vinyl Cleanser (100ml)
1x Enduro - Long-Lasting Frame Sealant (100ml)
About the Brand
Crankalicious

Crankalicious is a British company known for producing high-quality bike care products. Their range includes cleaning solutions, polishes, and maintenance items designed to keep bicycles in pristine condition. With a commitment to performance and a keen eye for aesthetics, Crankalicious has become a popular choice among cyclists who value the appearance and longevity of their bikes.