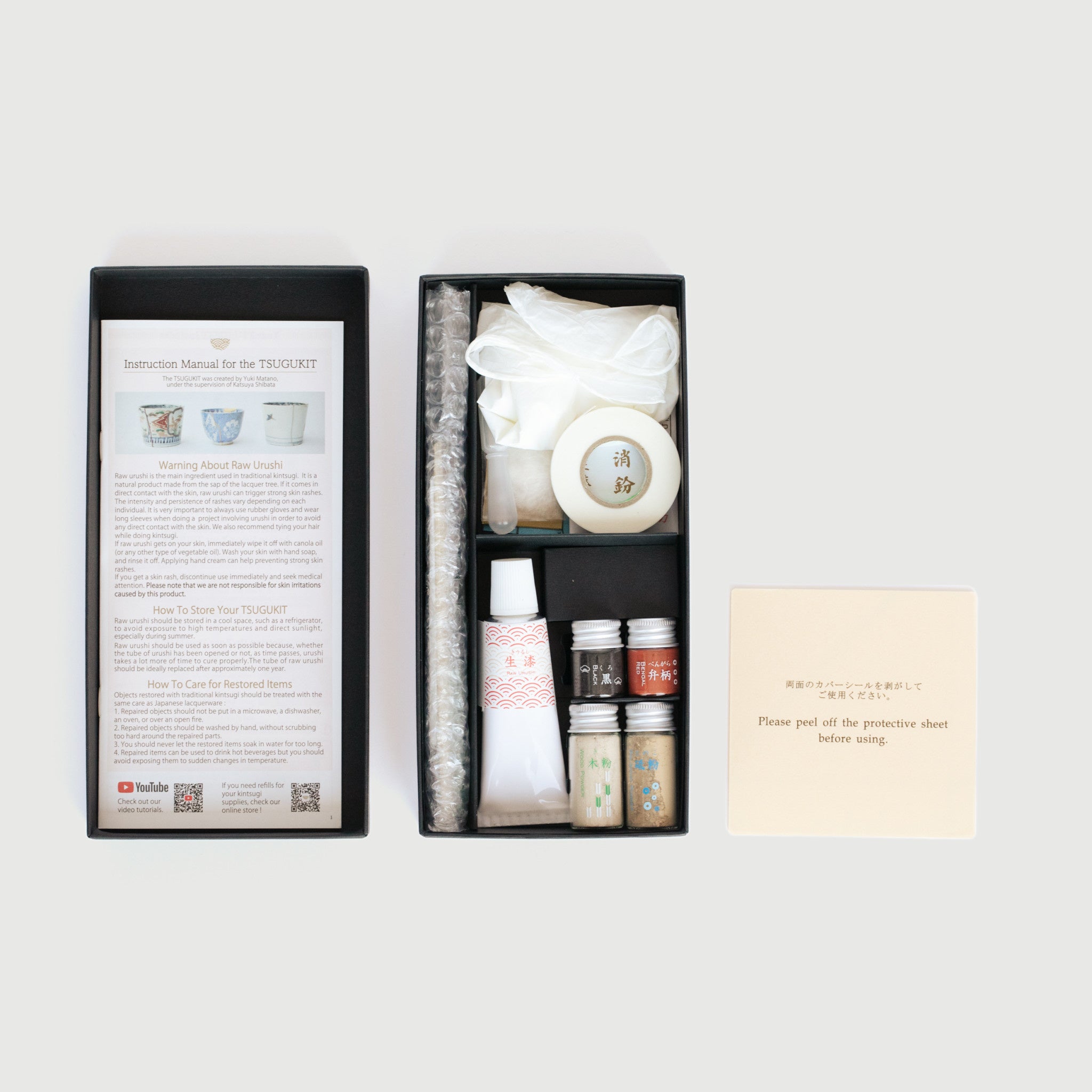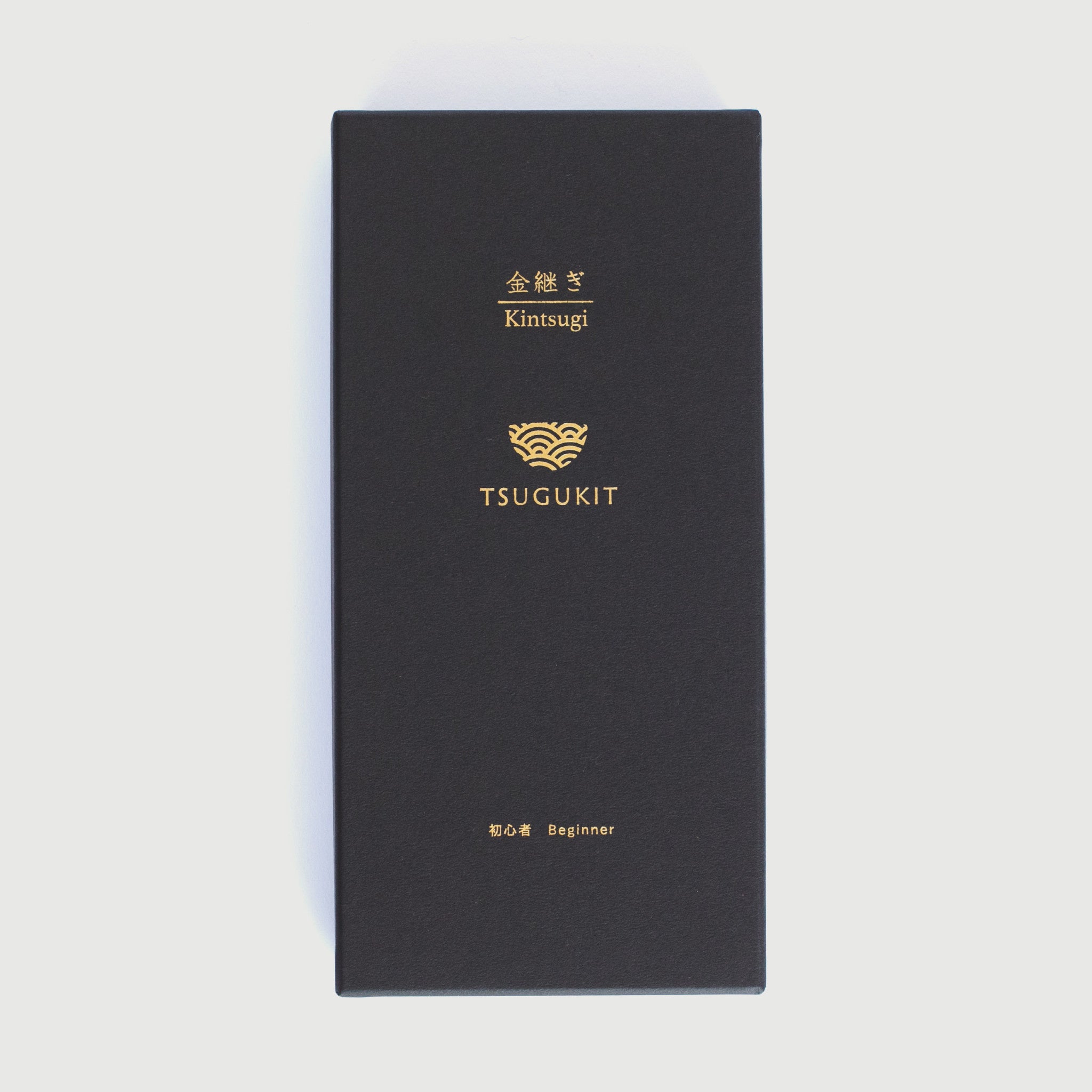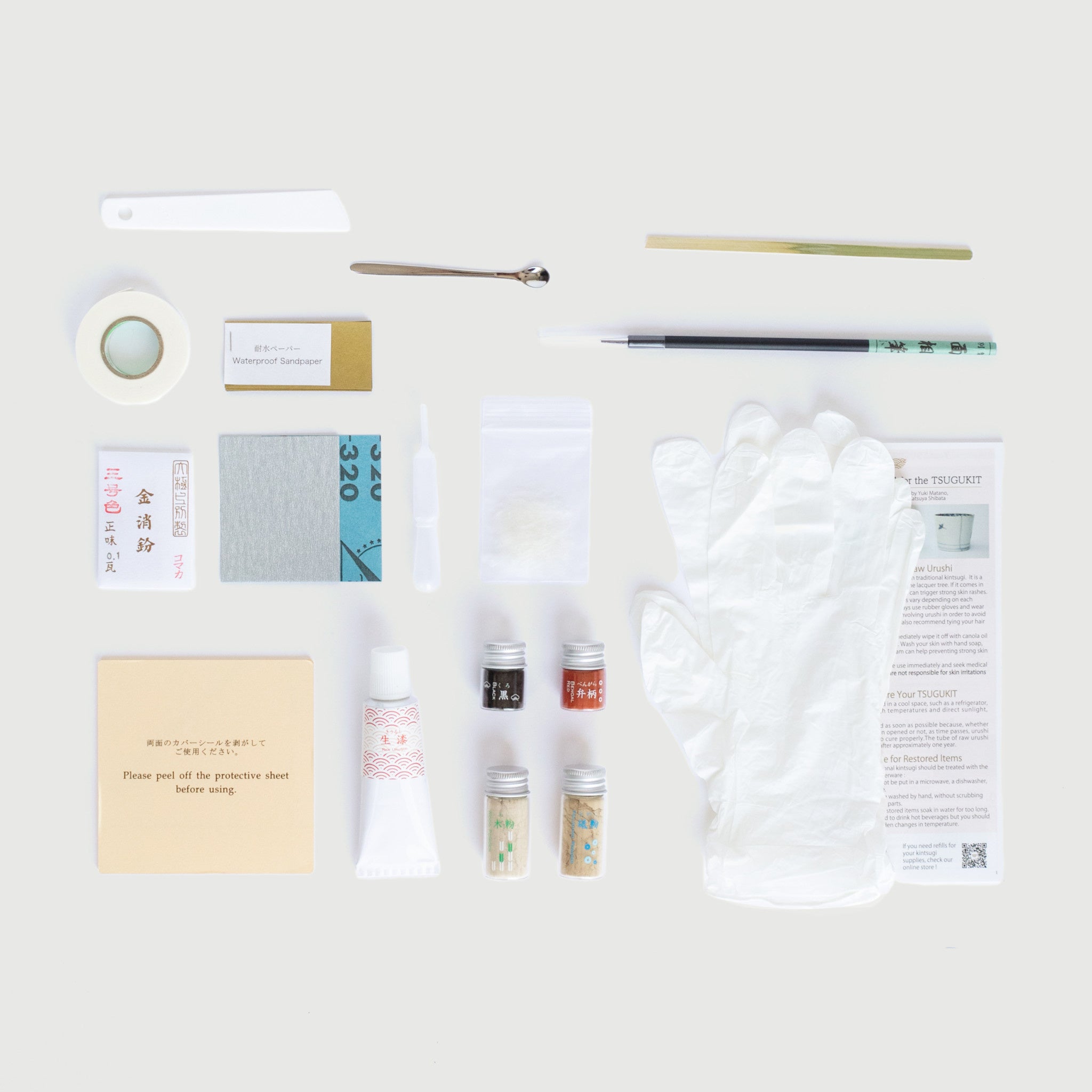 Tsugukit Kintsugi Starter Kit
Tsugukit Kintsugi Starter Kit
Kintsugi is a beautiful and unique way to repair broken items. Instead of trying to hide the cracks, this technique highlights them with gold, making the repaired item even more precious and one-of-a-kind.
Containing all natural, food-safe materials, the Tsugukit Kintsugi Starter Kit is all you need to repair and restore your cherished dishes. By taking time to carefully mend your broken pieces, you'll be able to continue using them for years to come.
Included in the Kit:
Kitsugi manual
Fine-point brush
Plastic spatula
Bamboo spatula
One pallet
One dropper
Waterproof sandpaper
Sandpaper
Cotton balls
Masking tape
Rubber gloves (Japanese size M)

Materials: raw urushi (30 g) / wood/polishing powder (8 ml approx.) / black/Bengal red powder (3 ml approx.) / 23kt gold powder (0.1g)
Dimensions: 233 l x 113 w x 30 d mm
Weight: 190g

Made in Japan
Care Instructions
Raw Urushi can cause skin irritation/rashes if in contact directly with the skin. Use rubber gloves and wear long sleeves when using the Kintsugi Kit. If a rash appears on the skin, stop using immediately and seek medical advice.
Store the kit below 30 degrees and use the kit within one year of opening.