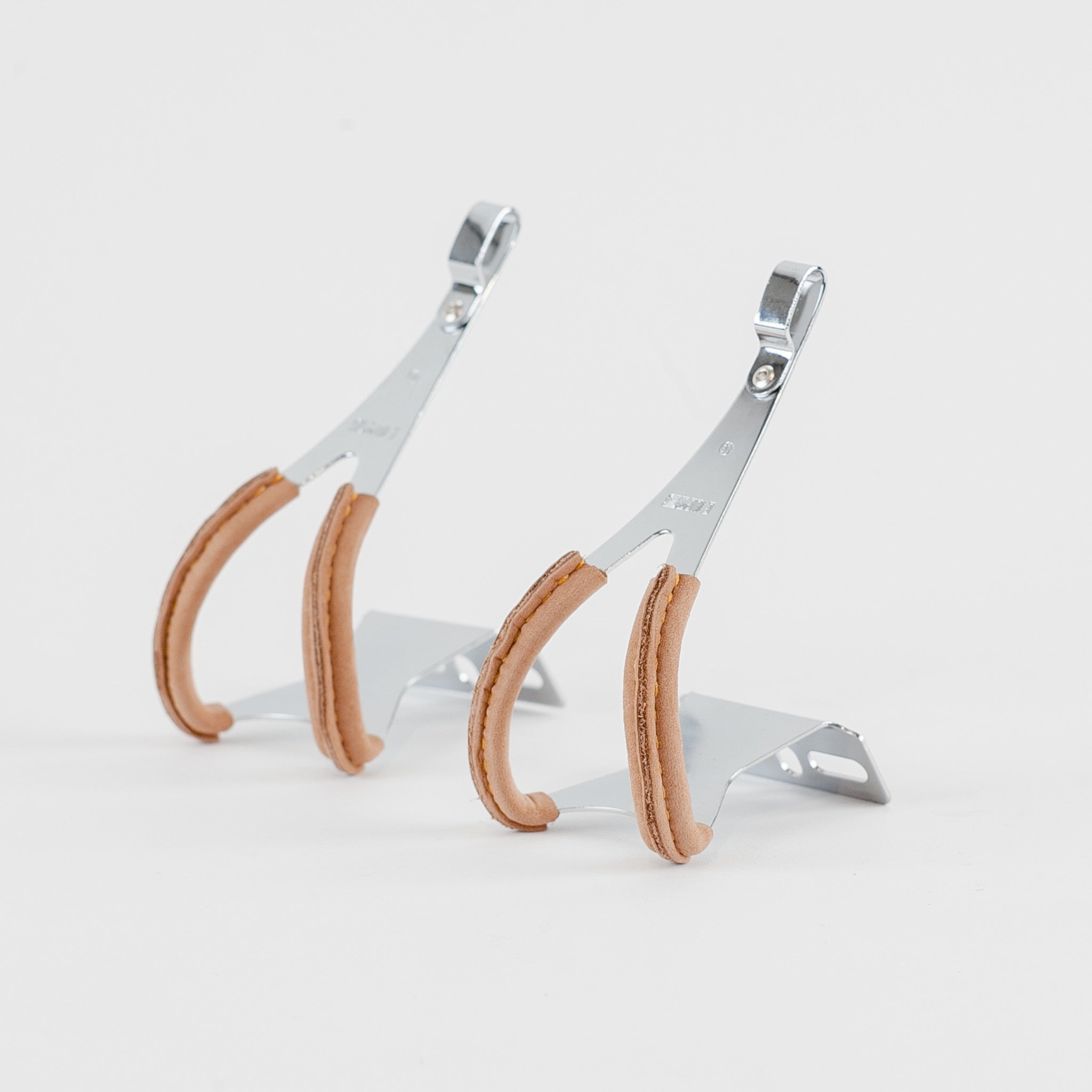 The strong steel Full Toe Clips are covered with leather for shoe protection. The clips are NJS / Keirin approved.
MKS (Mikashima Industrial) has concentrated on bicycle products since 1946. Producing some of the best track pedals and the hardest wearing straps available, MKS produce a number of NJS
stamped components, a sign of the utmost quality in Japanese accessories.

Materials: steel
Dimensions: UK 6 or less (medium)
Weight: 95g

Made in Japan
About the Brand
MKS

With over 75 years of history, MKS is a renowned Japanese manufacturer specialising in top-quality bicycle pedals and toe clips. Their precision engineering and durable products have made them a global favourite among cyclists for enhancing performance and comfort.