Tanita
Established in 1944, Tanita Japan is the leading manufacturer of medical scales worldwide. A pioneer in the industry, many of their innovative products have become everyday household items.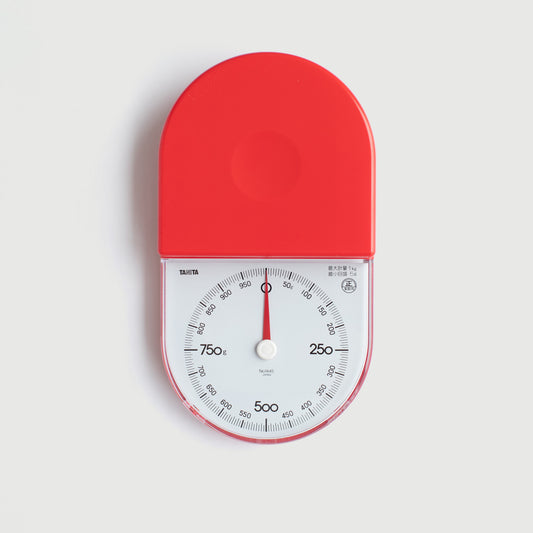 Despite the proliferation of electronic scales there is something appealing about these compact, analogue Cooking Scales and it's reassuring to know that you won't get caught short, mid-bake, by a flat battery.
Easy to calibrate and with the clip attachment it fits most cookware. Batteries not required.