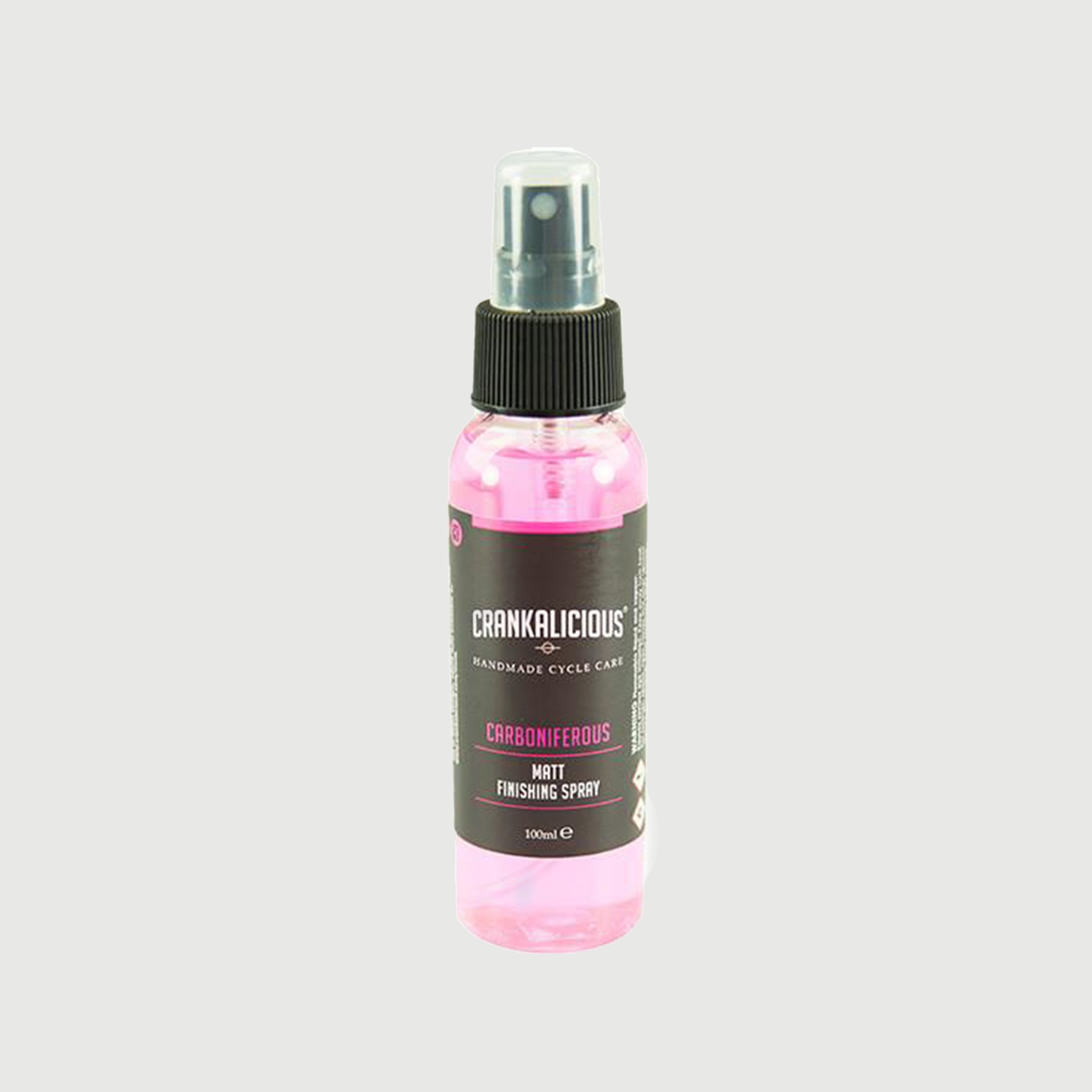 Carboniferous Matt Finish Spray
Carboniferous Matt Finish Spray
Carboniferous Matt Detailer is a matt finishing coat. Designed to remove dust, light dirt and fingerprints without leaving any residue, preserving the unique finish of your matt frame.
Dimensions: 148 l x 36 dia. mm
Capacity: 100ml
Directions of Use:
Spray Carboniferous onto a soft lint-free cloth and apply to your matt finish or naked (uncoated) carbon frame. Product evaporates during cleaning, to leave no residue (ensuring matt finishes are maintained). Can also be used on gloss surfaces, hard plastics etc. Take care when cleaning stickers/decals. If unsure of results, test on an inconspicuous area first.
About the Brand
Crankalicious

Crankalicious is a British company known for producing high-quality bike care products. Their range includes cleaning solutions, polishes, and maintenance items designed to keep bicycles in pristine condition. With a commitment to performance and a keen eye for aesthetics, Crankalicious has become a popular choice among cyclists who value the appearance and longevity of their bikes.