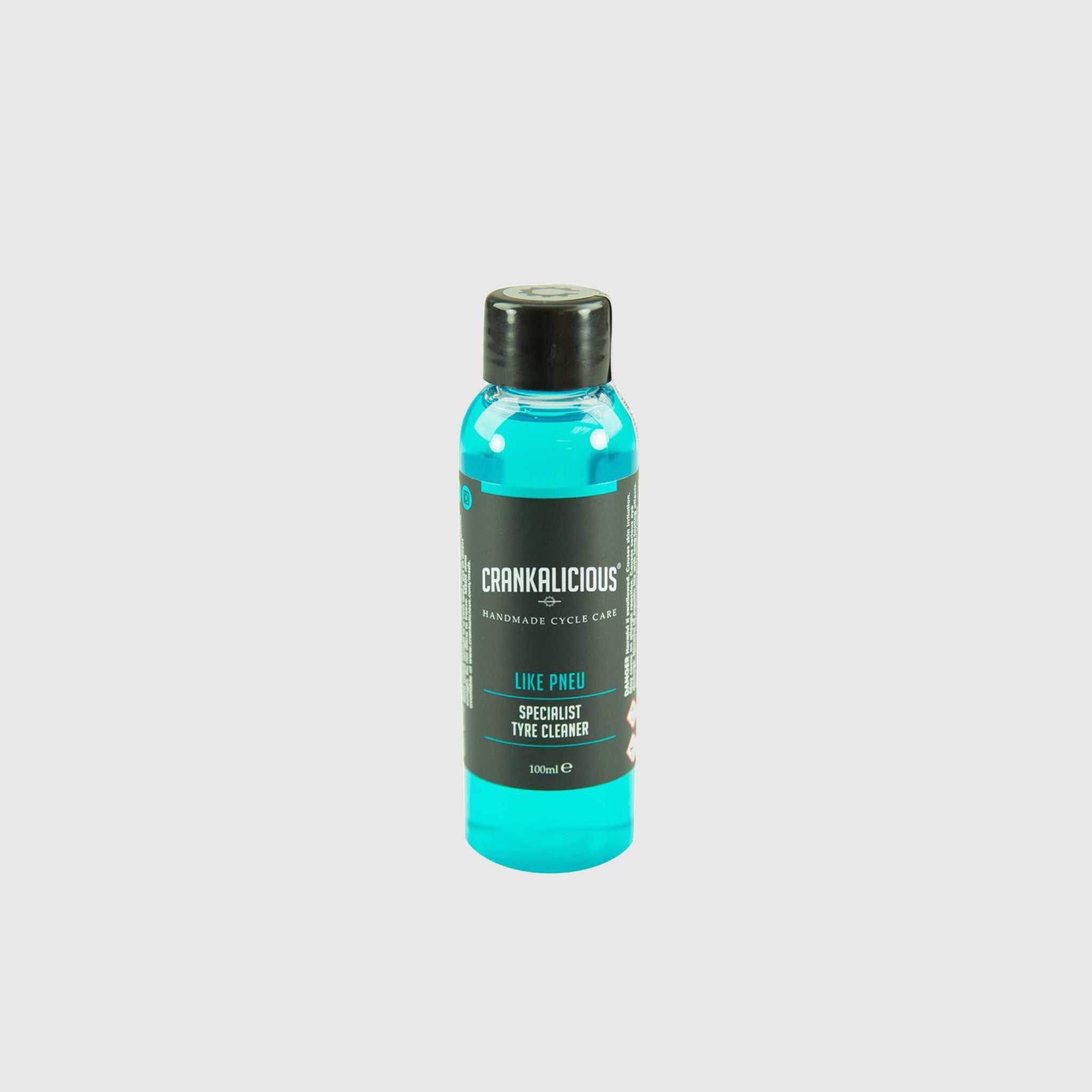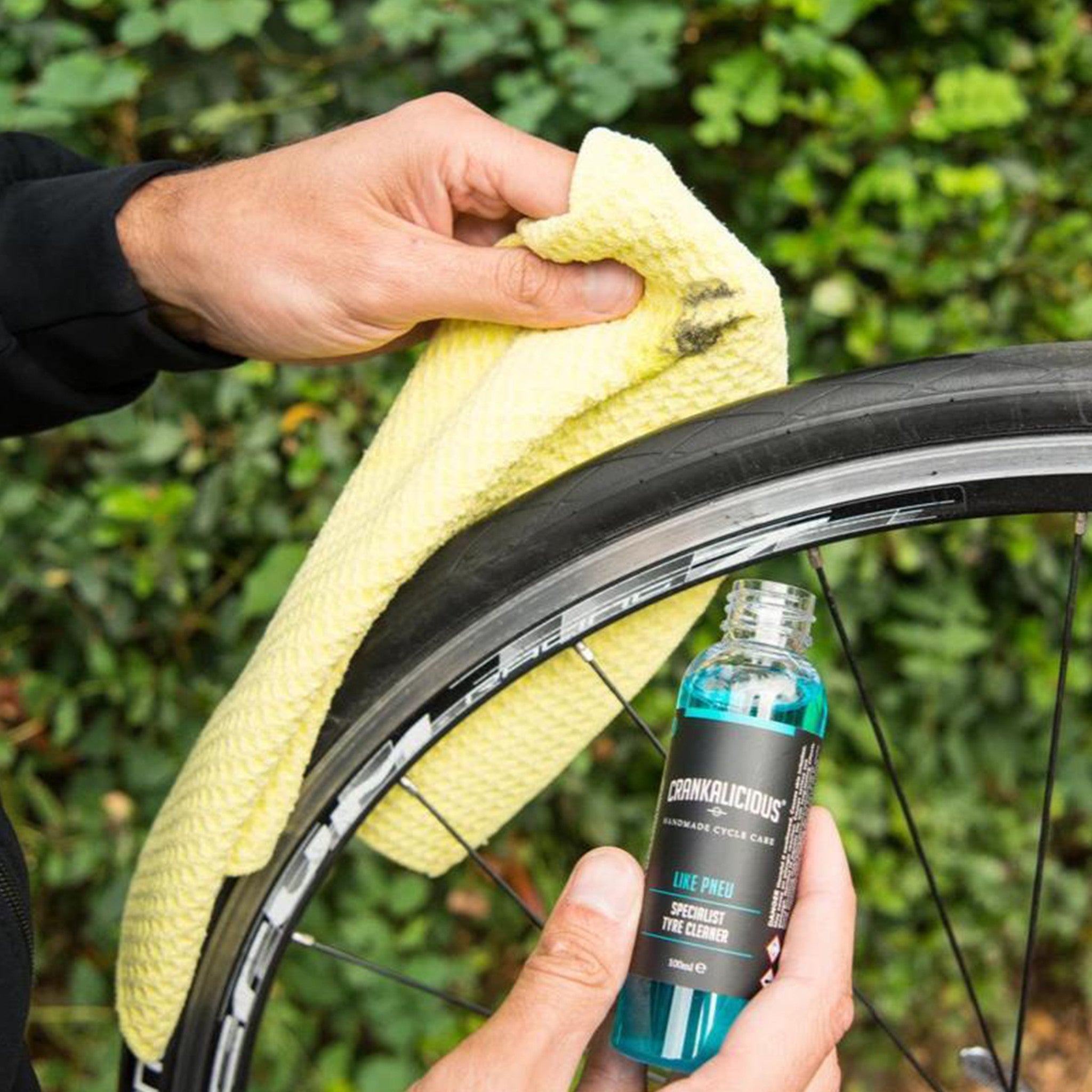 Tyres can become faded, dull and lacklustre over time, the deep acting tyre cleaner, Like Pneu will revitalise the original colour and remove the tar and grease embedded within.

Dimensions: 148 l x 36 dia. mm
Capacity: 100ml

Directions of Use:
Pour a small amount of Like Pneu onto a sponge and work it into the tyre. The product will foam readily, lifting dirt and cleaning the rubber surface deeply. Rinse the tyre thoroughly with water after application. Like Pneu is safe to use on all tyre types and braking components (rinsing essential). Use cautiously on painted tyres. If unsure of results, test on an inconspicuous area first.
About the Brand
Crankalicious

Crankalicious is a British company known for producing high-quality bike care products. Their range includes cleaning solutions, polishes, and maintenance items designed to keep bicycles in pristine condition. With a commitment to performance and a keen eye for aesthetics, Crankalicious has become a popular choice among cyclists who value the appearance and longevity of their bikes.