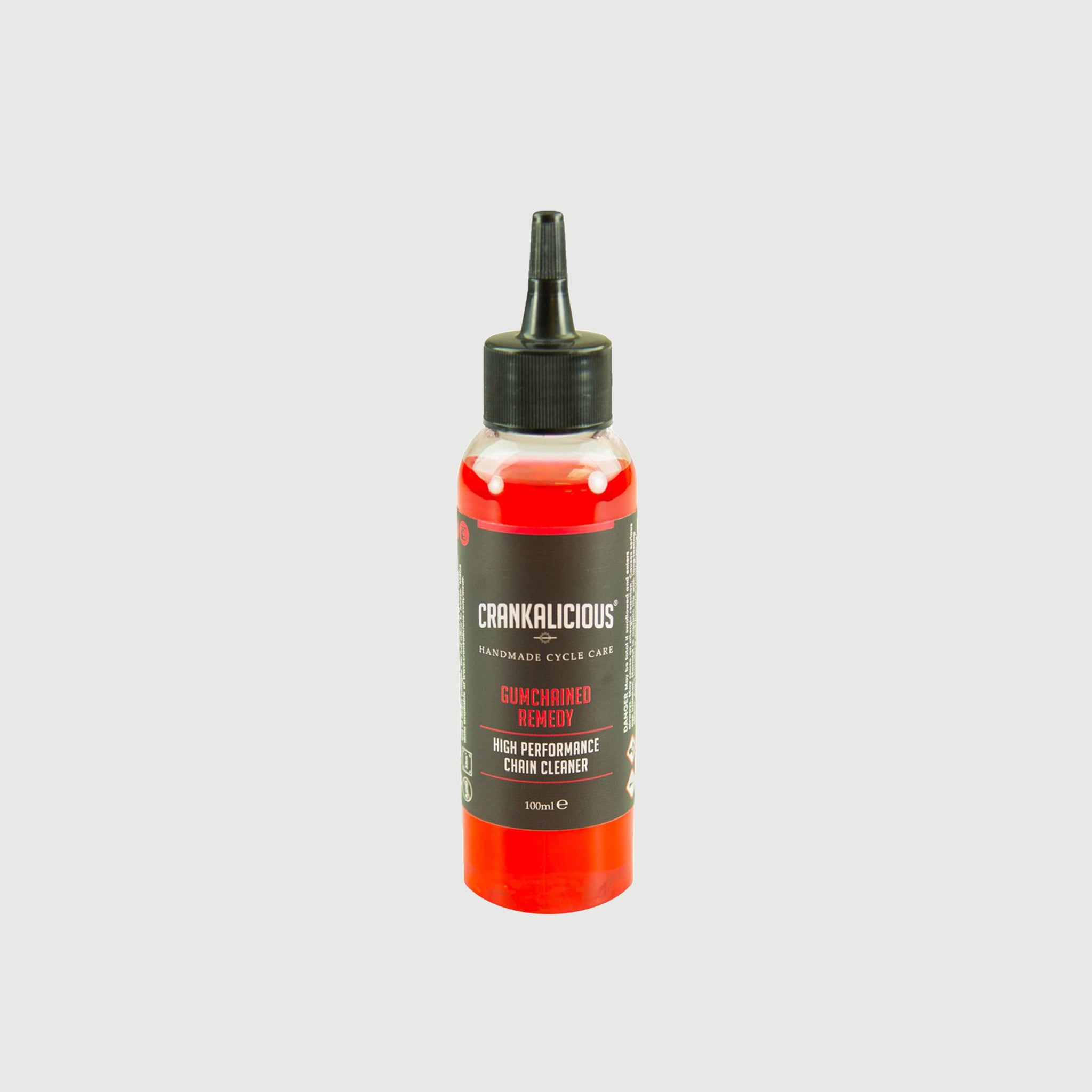 Gumchained Remedy Chain Cleaner
Gumchained Remedy Chain Cleaner
Gumchained Remedy is a strong solvent with great penetrating properties to remove dirt, grime and old oil residues - making your chain almost as good as new. Suits direct or device application.
Dimensions: 148 l x 36 dia. mm
Capacity: 100ml

Directions of Use:
Pour Gumchained Remedy directly into your chain cleaning tool, or onto a chain cleaning sponge. Clasp the sponge or device around the chain and turn the pedals backwards for 30-60 seconds. Dry chain with clean cloth, then re-lube entire drivetrain. Please note: For heavily soiled chains, use neat. For regular cleaning, dilute with water 1:1 (half chain cleaner, half water).
About the Brand
Crankalicious

Crankalicious is a British company known for producing high-quality bike care products. Their range includes cleaning solutions, polishes, and maintenance items designed to keep bicycles in pristine condition. With a commitment to performance and a keen eye for aesthetics, Crankalicious has become a popular choice among cyclists who value the appearance and longevity of their bikes.