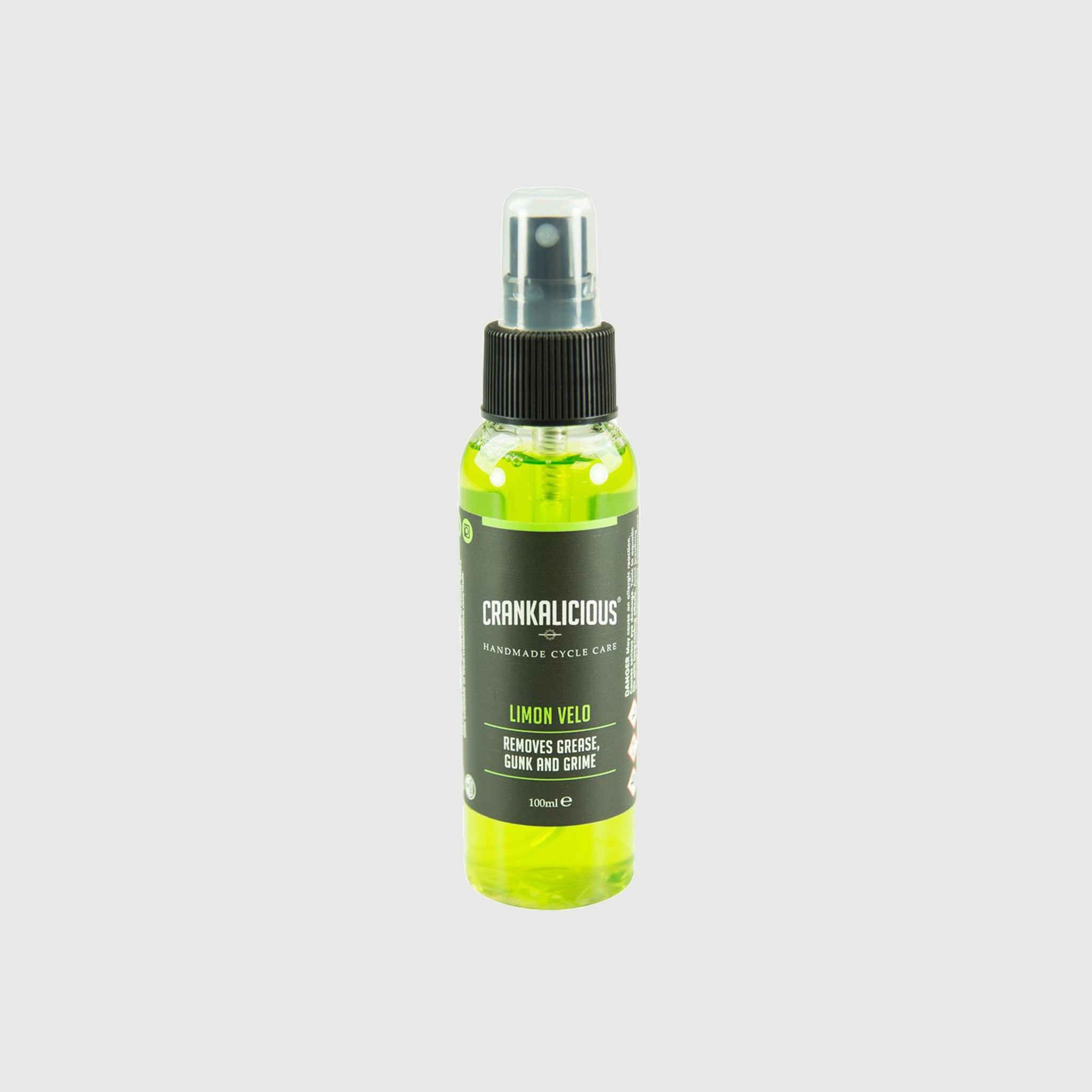 A water-based active degreaser for fast, effective removal of oil, grease and road gunk from drivetrain and derailleurs (and other areas of the bike).
Dimensions: 148 l x 36 dia. mm
Capacity: 100ml

Directions for Use: Spray liberally over your cassette and derailleurs (or other parts of the bike), and allow to sit for 2-3 minutes. Work the product in with a brush to aid cleaning. Rinse thoroughly and completely with a low-pressure water spray. Repeat the process if drivetrain or frame is particularly dirty.
About the Brand
Crankalicious

Crankalicious is a British company known for producing high-quality bike care products. Their range includes cleaning solutions, polishes, and maintenance items designed to keep bicycles in pristine condition. With a commitment to performance and a keen eye for aesthetics, Crankalicious has become a popular choice among cyclists who value the appearance and longevity of their bikes.