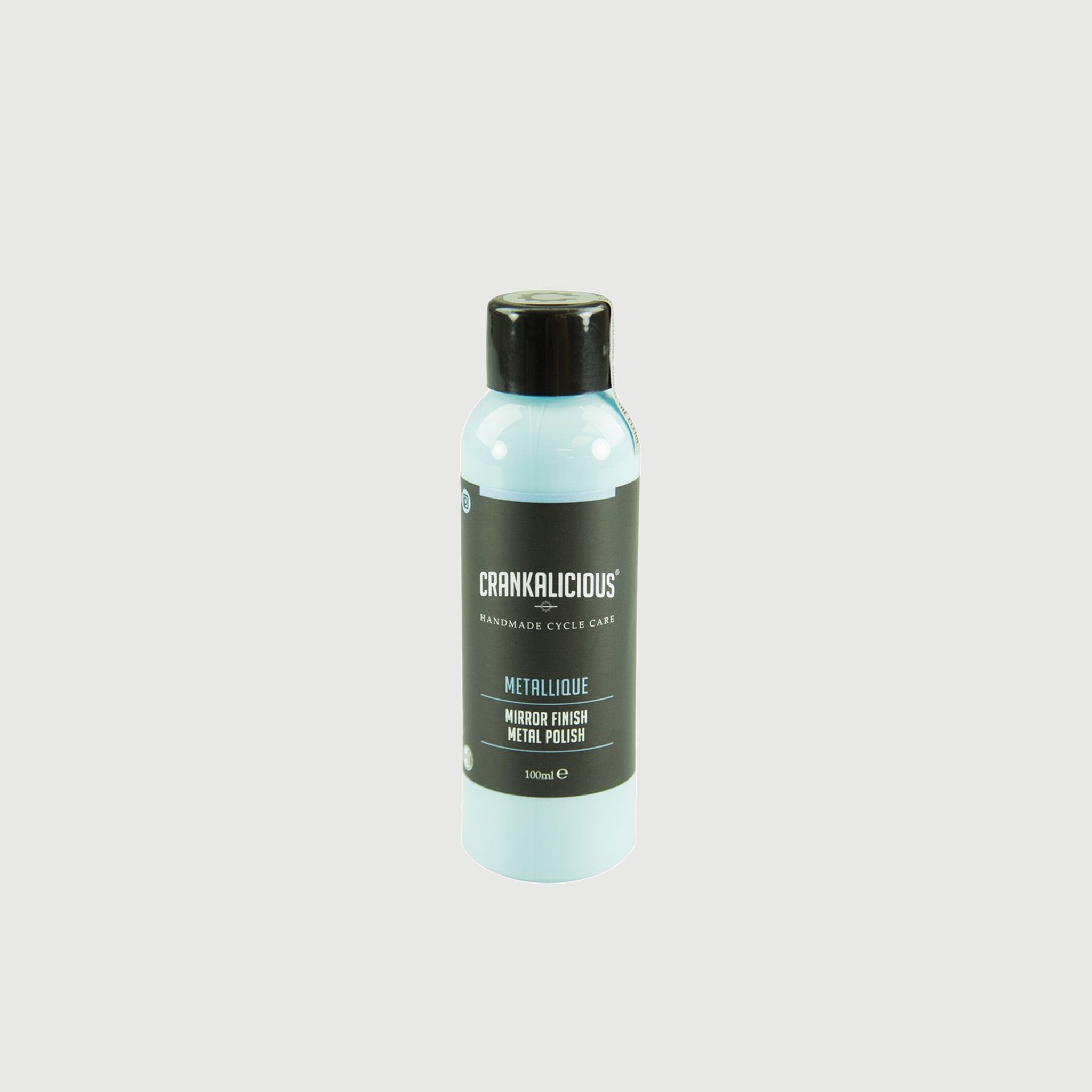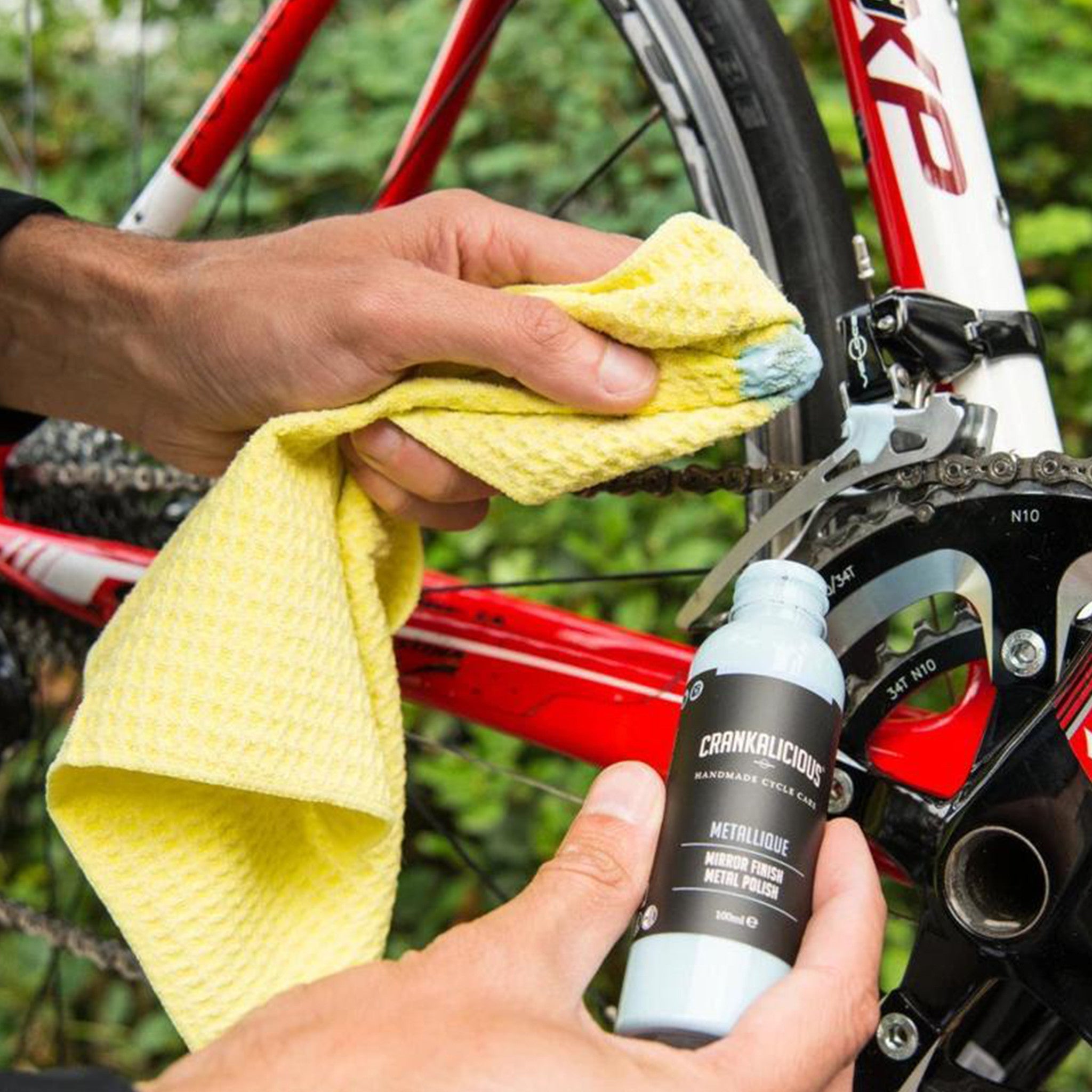 Over time the chrome and metal on your bike can become pitted, marked and tarnished. Metallique Metal Polish with a little hard work, will bring back the original clean, gleaming shine.
Dimensions: 148 l x 36 dia. mm
Capacity: 100ml
Directions of Use:
Shake before use. Pour a small amount onto a waffle-weave cleaning cloth. Rub firmly into the dull or contaminated metal. Buff to a shine with a soft cloth. For stubborn marks, use 0000 grade wire wool whilst polishing. For rust removal, use a dedicated treatment/product first. If unsure of results, initially test on an inconspicuous area.
About the Brand
Crankalicious

Crankalicious is a British company known for producing high-quality bike care products. Their range includes cleaning solutions, polishes, and maintenance items designed to keep bicycles in pristine condition. With a commitment to performance and a keen eye for aesthetics, Crankalicious has become a popular choice among cyclists who value the appearance and longevity of their bikes.