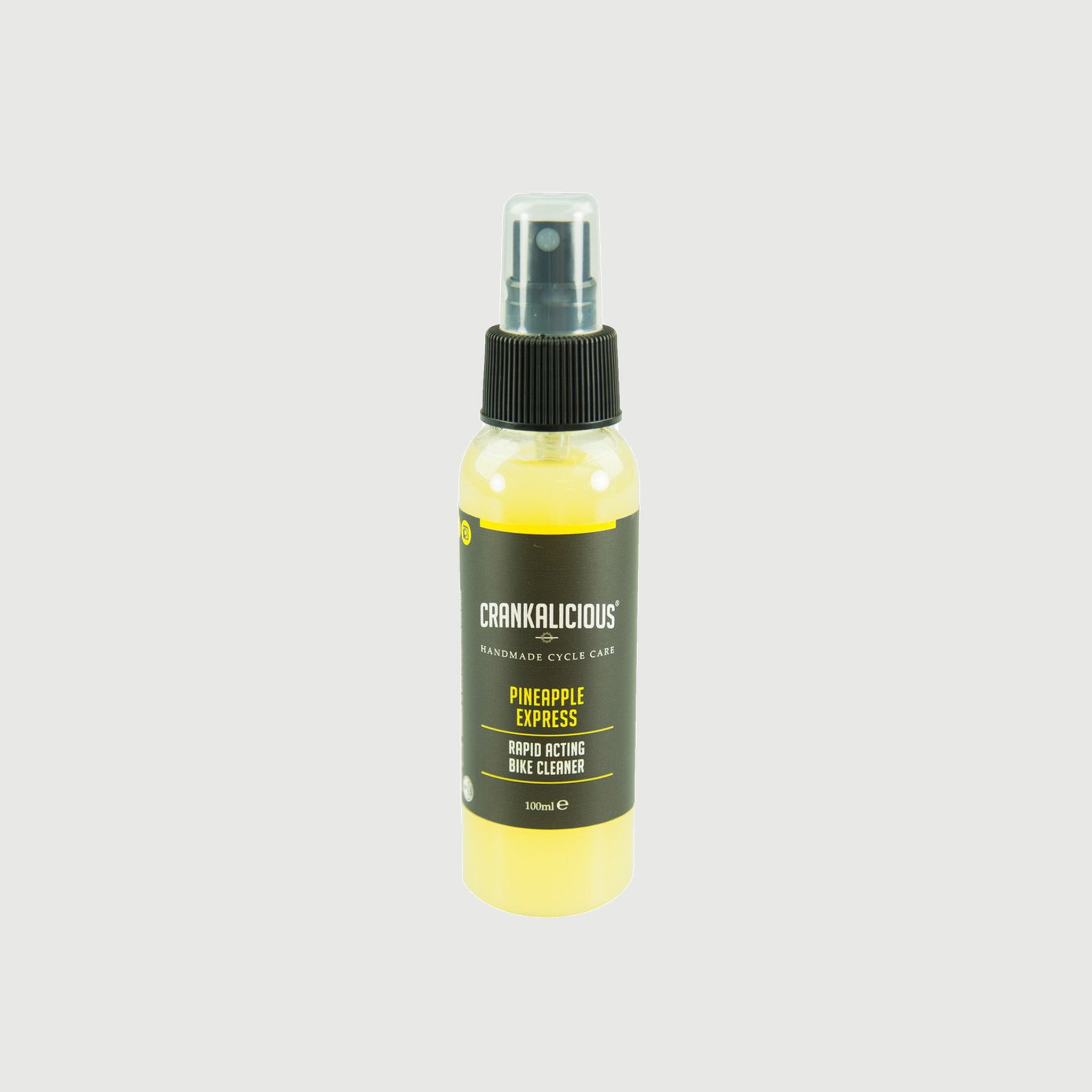 Pineapple Express Bike Cleaner
Pineapple Express Bike Cleaner
Versatile and fast-acting, the Pineapple Express Bike Cleaner is a wash for use on all areas of the frame, brakes and contact points.
Dimensions: 148 l x 36 dia. mm
Capacity: 100ml
Directions of Use:
Spray Pineapple Express liberally onto all areas of your bike. Allow to dwell for 2-3 minutes, then agitate with a brush, mitt or clean cloth. Rinse thoroughly with a low-pressure water spray and dry frame/components as required.
About the Brand
Crankalicious

Crankalicious is a British company known for producing high-quality bike care products. Their range includes cleaning solutions, polishes, and maintenance items designed to keep bicycles in pristine condition. With a commitment to performance and a keen eye for aesthetics, Crankalicious has become a popular choice among cyclists who value the appearance and longevity of their bikes.