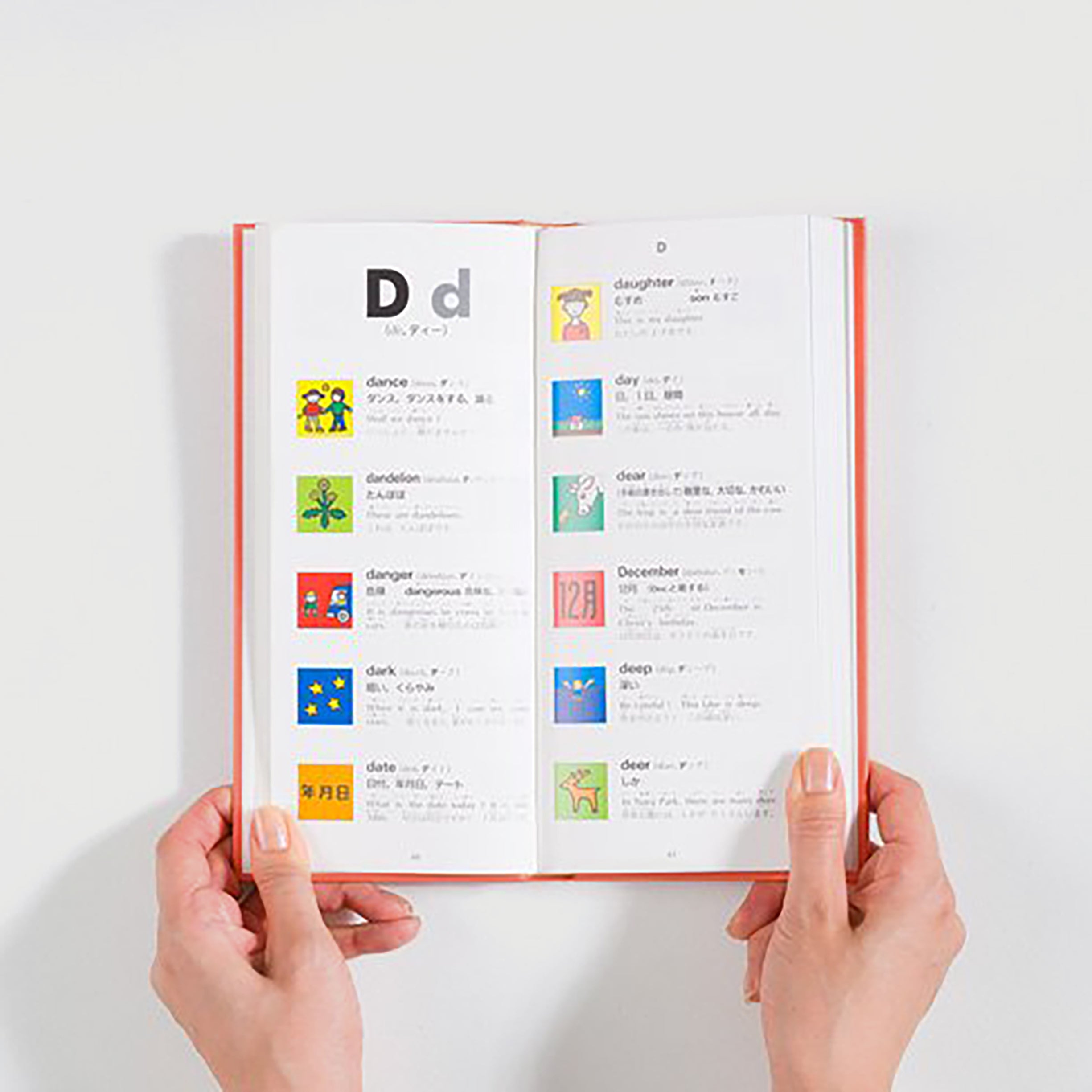 Pictorial Dictionary - English to Japanese
Toda Design brings a unique, stylish English to Japanese Dictionary. With its elegant, vertical layout, it's perfect for children and gives that "grown-up" English book feel.
But it's not just about looks – this dictionary includes 1200+ essential words for junior students, each paired with a vivid picture and example sentences. With large, vibrant illustrations on every page, the book contains phonetic symbols, including katakana, making pronunciation a breeze.
Written and illustrated by Koushiro Toda
Hardback book: 219 pages
Publisher: todo design laboratory (Sept. 1999)
ISBN: 978-4-924710-44-3
Dimensions: 110 w x 235 h mm
Weight: 500g
About the brand
Toda Design

Toda Design Research Institute founded in 1982 by designer Toda Koshirou, has been a creative hub for over 30 years. Toda Koshirou's iconic work, あいうえおえほん - The Alphabet Picture Book, has charmed 800,000 children and earned the prestigious Good Design Award. The institute, guided by a commitment to creativity and craftsmanship, continuously produces innovative picture books and unique products, all rooted in a distinct approach from concept to distribution.

Toda Yasushi, inheriting his father's vision, contributes to the institute's creative journey. His work includes The National Flag Picture Book and the Complete Edition: National Flag Picture Book. The institute's legacy is built on a dedication to inspiring and delighting people of all ages and backgrounds, transcending boundaries of generations and genres.