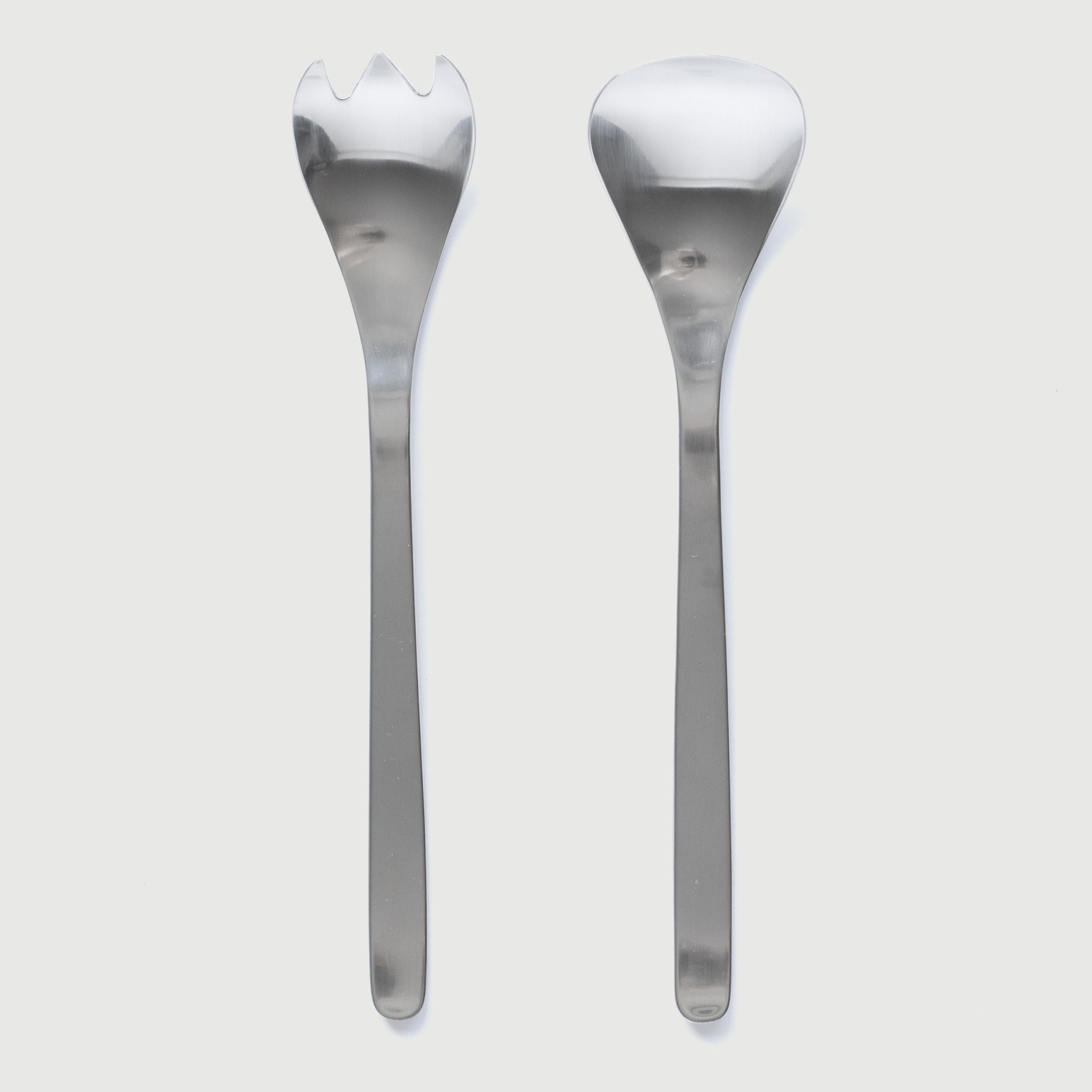 The durable, stainless steel serving spoon and fork set by Sori Yanagi. Perfect for cooking and elegant for serving, the simple, mid-century design have a warm ergonomic feel to use.

Materials: 18-8 stainless steel
Dimensions: 220 l x 63.5 w mm
Weight: 122g

Made in Japan
About the Brand
Sori Yanagi

Well-known for creating timeless design and user-friendly tools for the kitchen and home, Sori Yanagi is considered to be one of Japan's most influential product designers and leader of the Industrial post-war design movement in Japan. Made in Tsubame City, Niigata Prefecture, Japan, home to numerous factories and workshops famous for steel manufacturing of the highest craftsmanship.
Care Instructions
Dishwasher safe