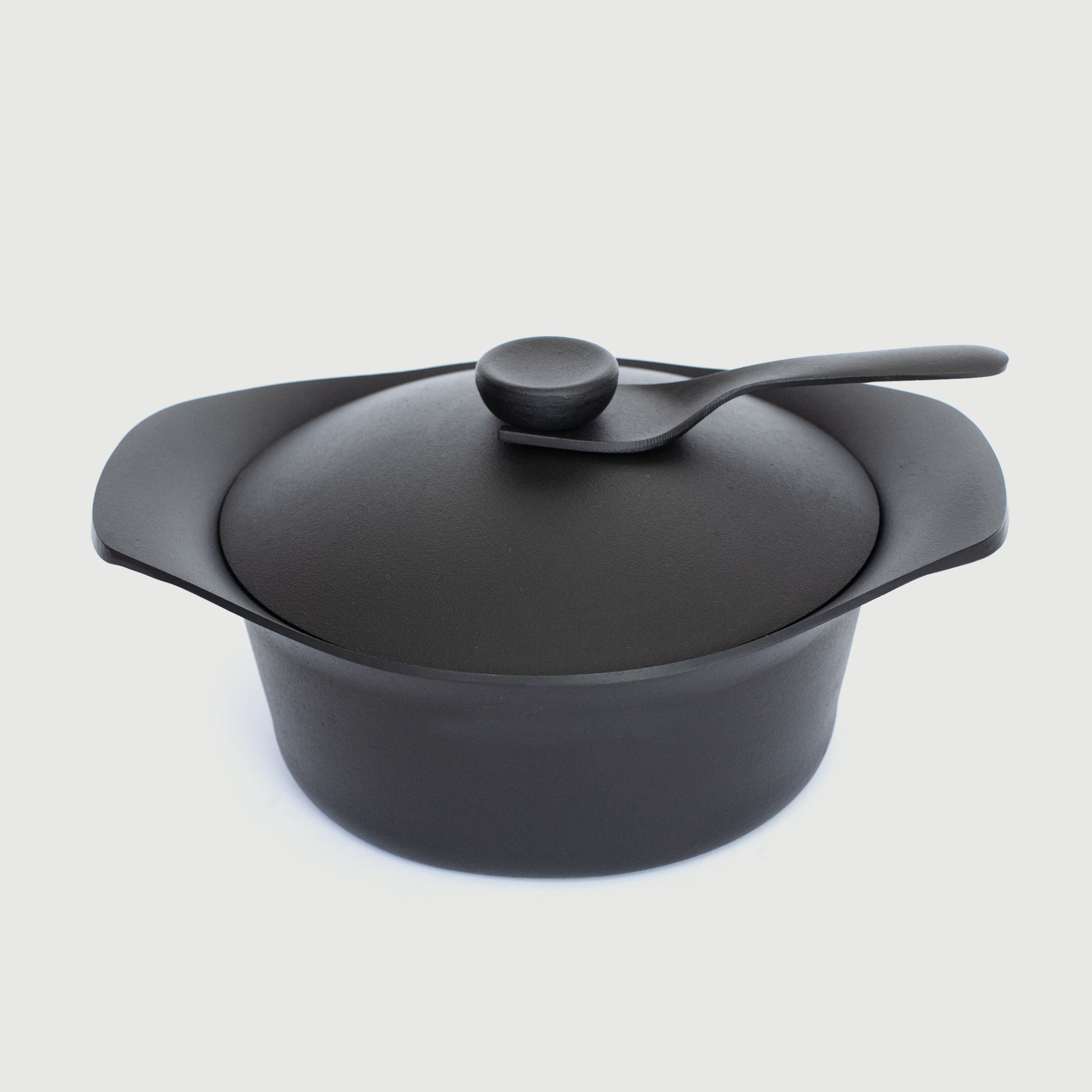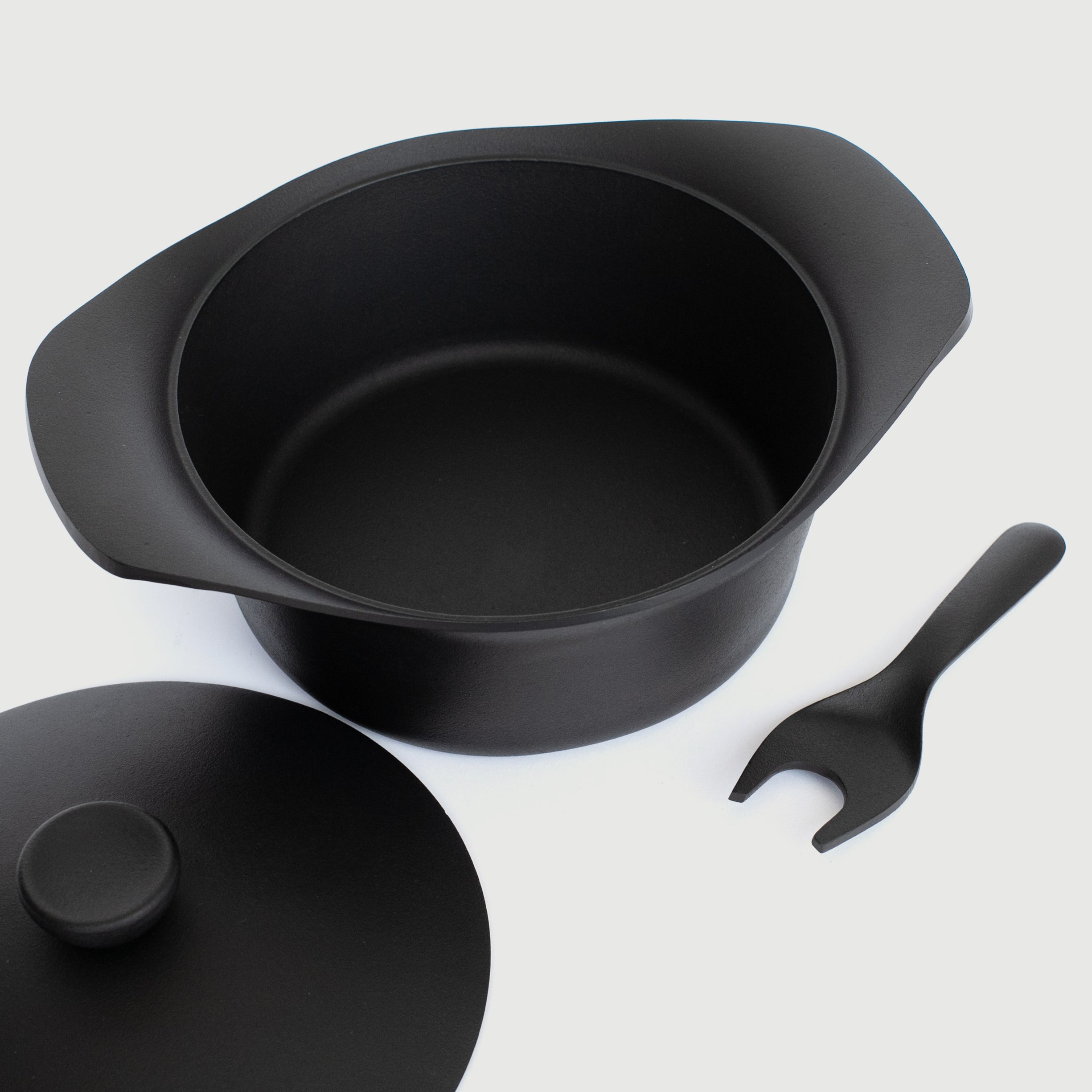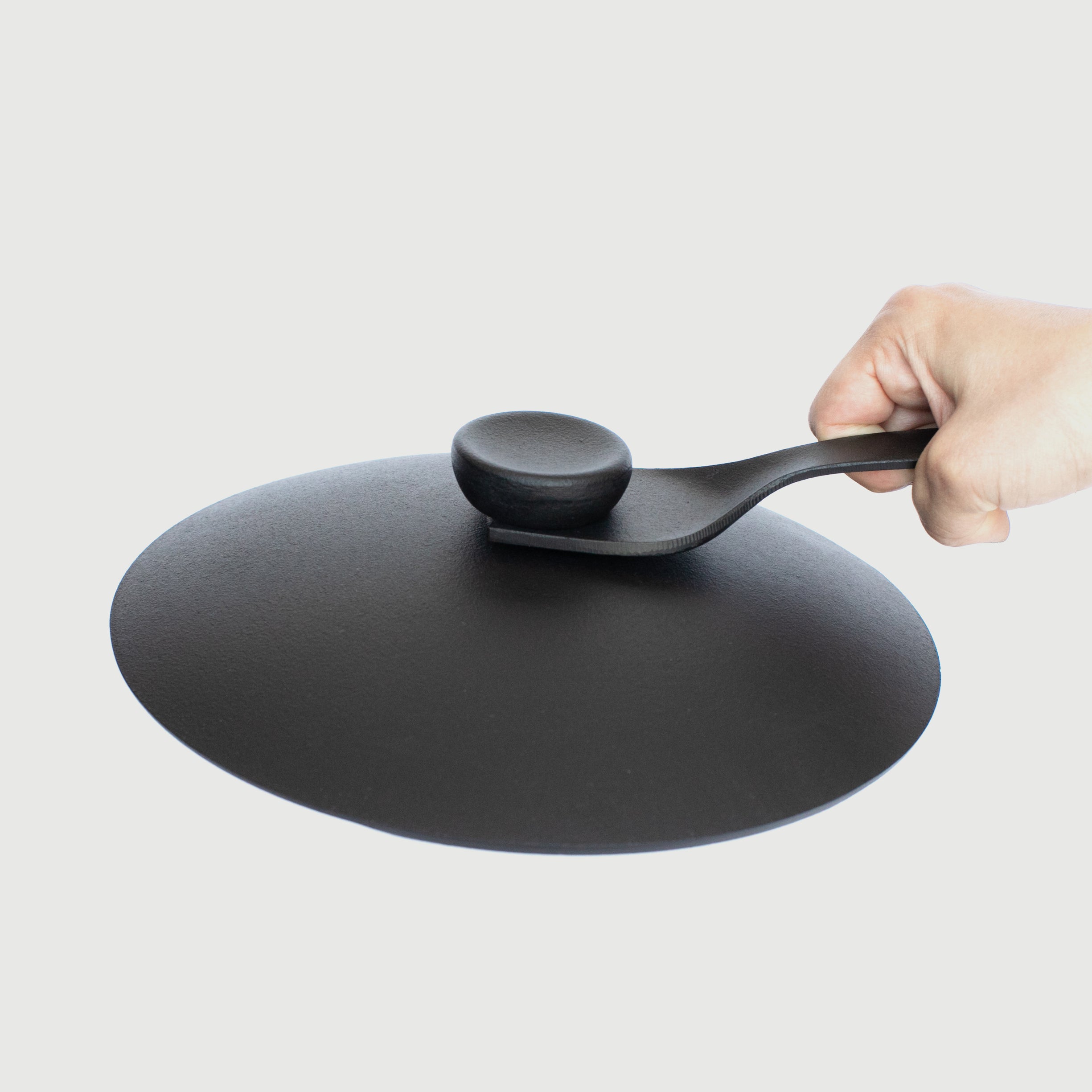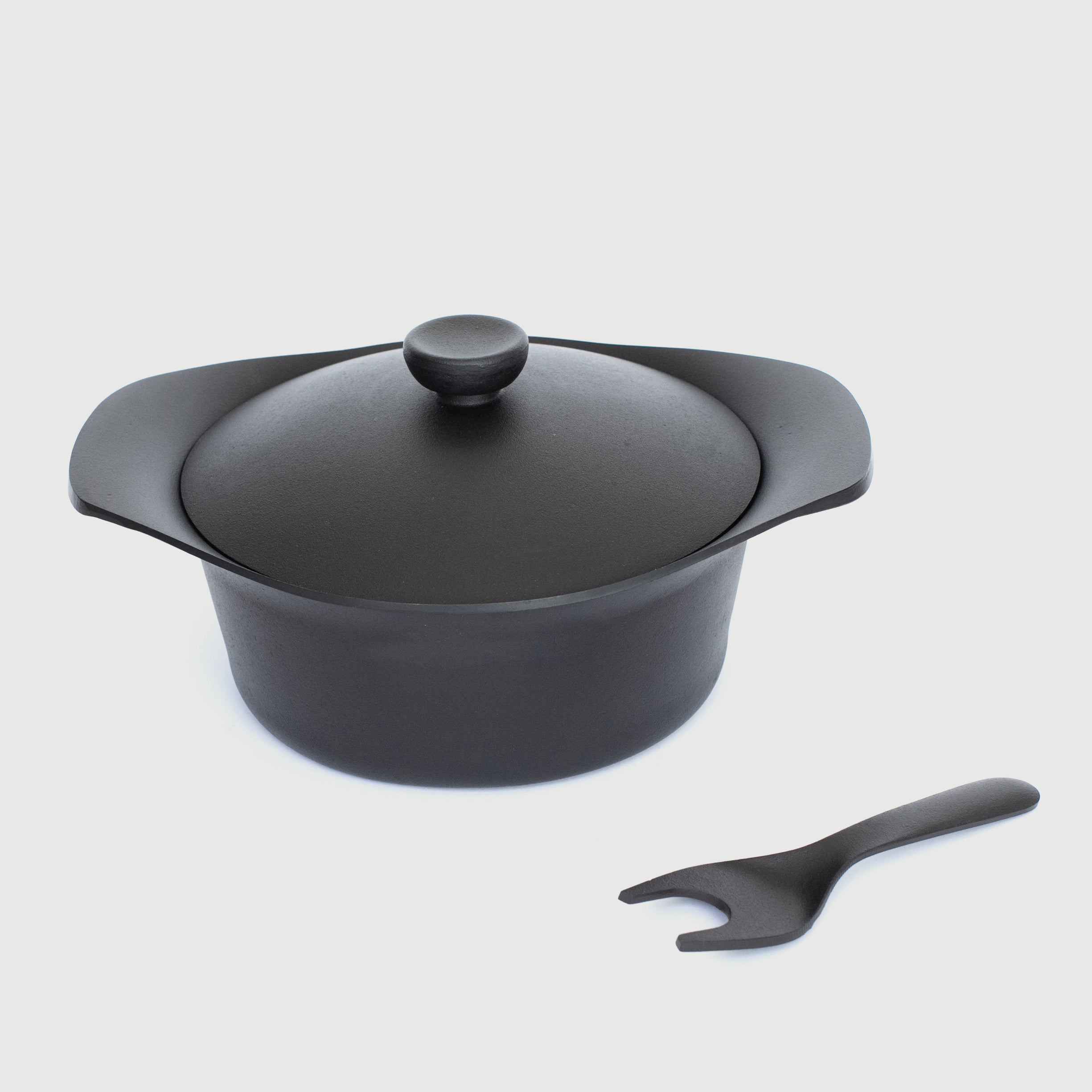 Simple and elegant, this deep pan with accompanying lid and handle are all made from Nambu Tekki cast iron, traditionally used in Japan and known for its durability as well as superior heat distribution. The extra thick Nambu Tekki Deep Pan radiates and retains heat evenly for a thorough cook. Ideal for stews, soups and large cuts of meat, the pan also looks great placed on the table to serve.
Suitable for gas, electric and induction stovetops, the pan is also ovenproof. Included, the removable handle firmly grasps the lid for removal while cooking.

Along with many other Sori Yanagi designs, the Nambu Tekki Deep Pan received the prestigious Good Design Award in 2002.

Materials: cast iron
Dimensions: 330 w x 250 d x 160 h mm
Capacity: 3.5 l
Weight: 4.72kg
Suitable for gas, electric, induction and oven appliances.
Made in Japan
About the Brand
Sori Yanagi

Well-known for creating timeless design and user-friendly tools for the kitchen and home, Sori Yanagi is considered to be one of Japan's most influential product designers and leader of the Industrial post-war design movement in Japan.
Care Instructions
Hand wash with hot water using a stiff bristled brush and dry immediately. Do not use soap or other cleaning agents as it can affect the pans seasoning. Apply a thin coat of oil with a cloth and store in a dry place. Do not put in the dishwasher as this will damage the pans outer-layer and will cause rusting.