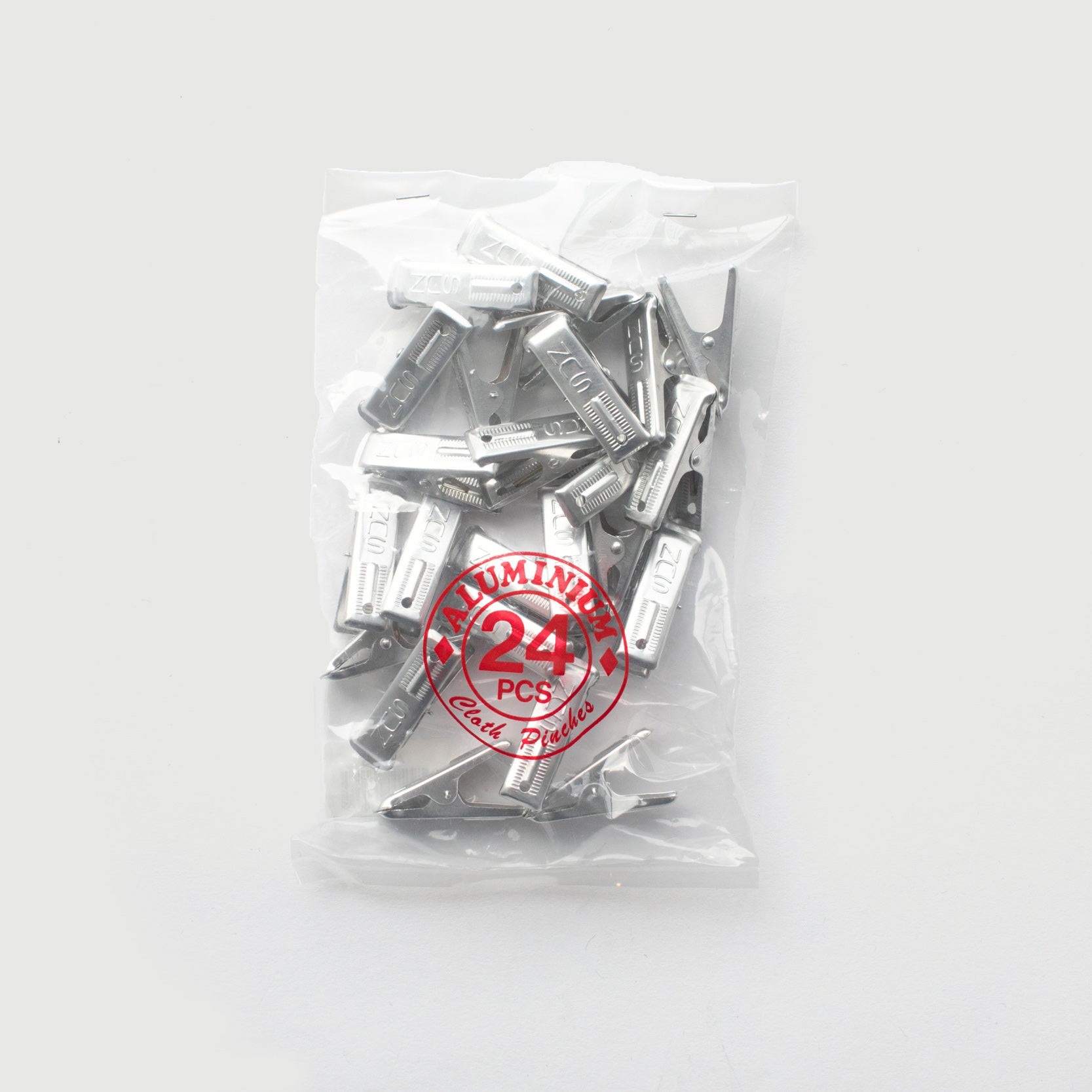 Aluminium clips, originally designed as clothes pegs in the 1940s, but equally useful around the kitchen for closing food bags or in the office for keeping loose papers tidy.
Pack contains 24 pieces.
Materials: aluminium
Dimensions: 42 l x 15 w mm
Made in Japan
About the Brand
Nanmoku

Nanmoku is the only aluminium clip and peg maker left in Japan. Specialising in pegs since it was established in 1948, its designs have become iconic in the home. The family-run business, now in its fourth generation, still smelts and rolls its own aluminium sheets and continues to make its original mid-century designs.