Weather Bingo Kasuri
Bingo Kasuri, known for its intricate process involving pre-dyeing, resist-dyeing, and unique faded patterns, is a traditional fabric with a beautiful deep blue hue. While it once dominated 70% of the domestic market, demand has declined due to changing lifestyles. Today, only two workshops preserve this technique, creating high-quality, unique fabric. We aim to blend tradition with modern living to share the beauty of Bingo Kasuri.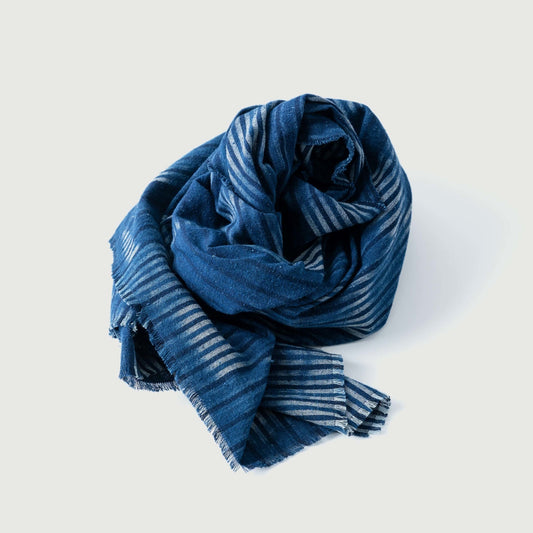 Evening Waves - Brown

Sea Roar - Blue

Sea Shore - White
Slowly woven on a shuttle loom, the cotton fabric used to make this stole is fluffy and airy, with a smooth, comfortable feel that is cool in the summer and warm in the winter.