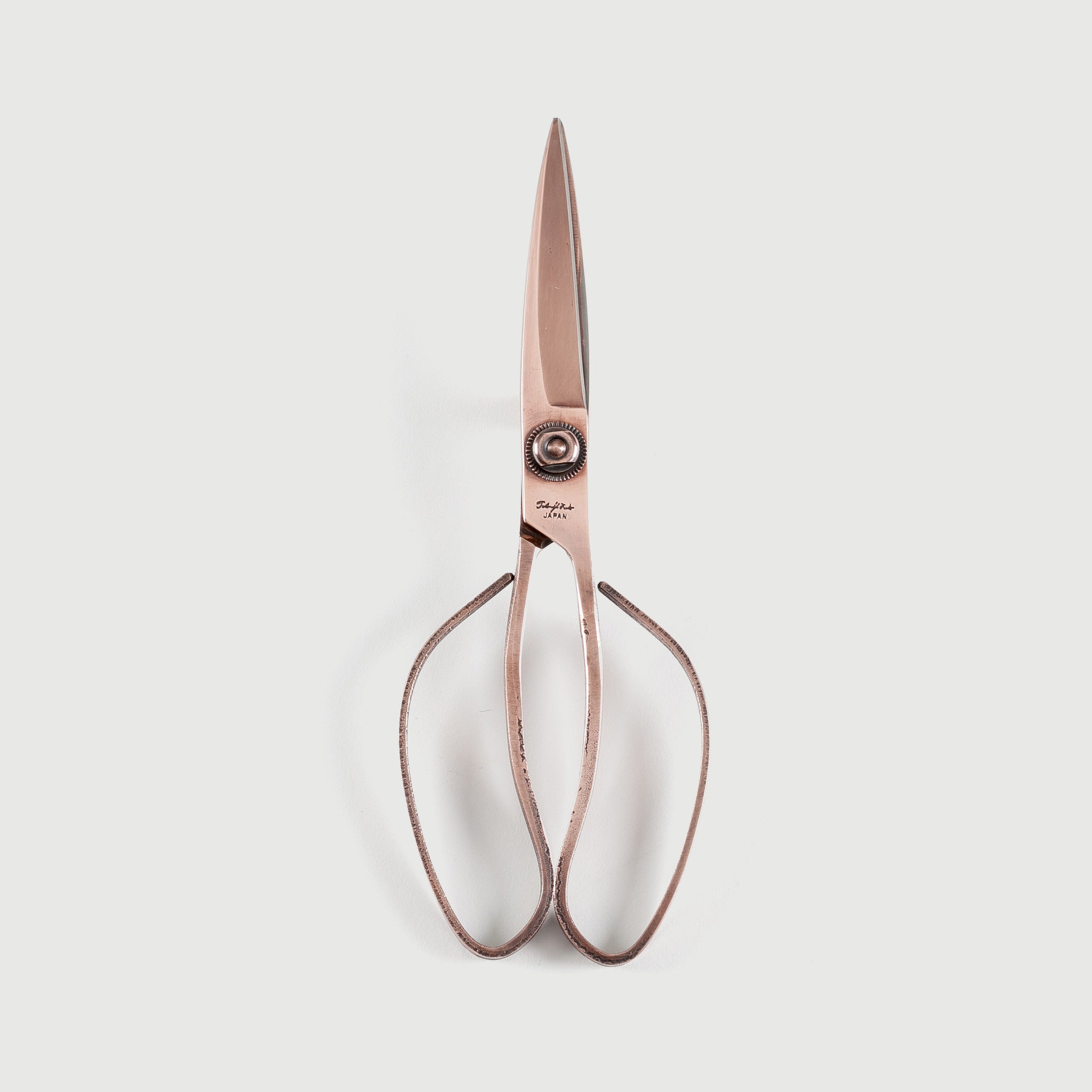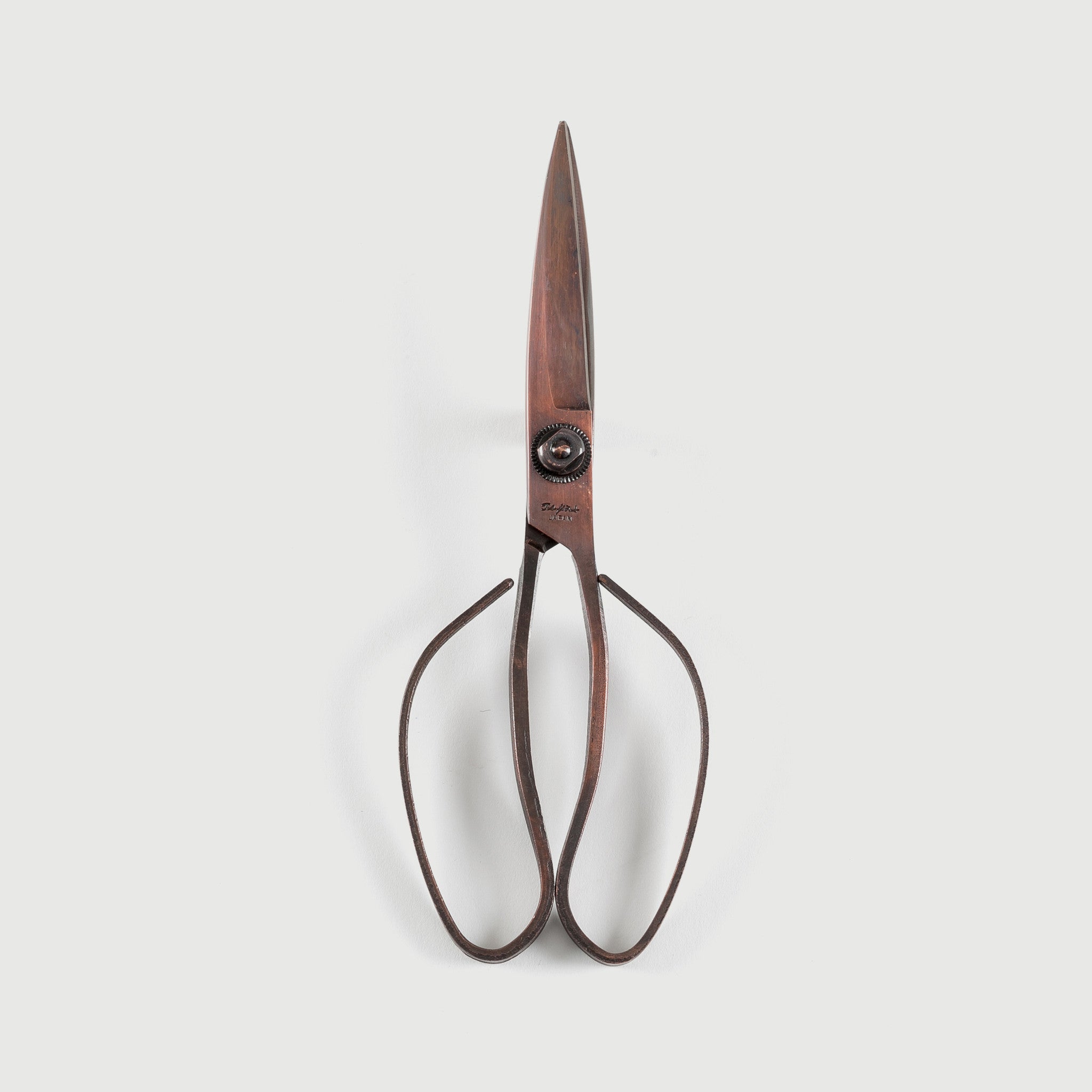 The unique copper plated Daily Scissors can be used as everyday stationary, they are versatile in application and do not rust easily. With the copper ageing beautifully, developing a darker patina over time, the Daily Scissors are crafted using the "Ura-suki" technique, which make long lasting sharp edges that cut not only papers but also can be used on lightweight fabric. The comfortable grip can accommodate a left or right hand.
Materials: copper
Dimensions: 157 l x 58 w mm
Weight: 64g
Made in Japan
About the Brand
TAjika

For four generations, Tajika Haruo has been manufacturing handcrafted scissors and shears in their atelier located in Ono, Japan. Each piece is forged, tempered, shaped and sharpened by a father and son team, using traditional methods of ironworks reminiscent of past Japanese courts. Every specific pair is created to serve a particular purpose in the most functional manner and has been perfected through a dedication to the craft.